No, there is no legal duty to remove asbestos.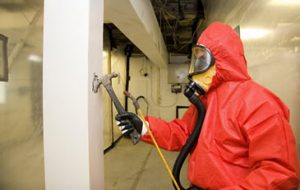 The legal duty is to identify its presence (ie. a survey and a register) then keep it in good condition and prevent uncontrolled disturbance. This is managing the asbestos.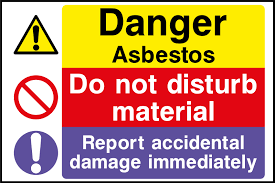 However, if it is beyond repair then yes, remove it.
If it is routinely disturbed then yes, remove it (or seal it or protect it).
If it's in your way for any planned works, then yes, remove it.
But if it's in good condition and you can keep it that way then leave it where it is.
And remember, all asbestos must be removed by trained, qualified, competent, experienced and skilled persons.
There are three categories of work –
Licensed work
Non-licensed work
Notifiable non-licensed work
Licensed work obviously needs the company to hold a license as issued by the HSE to work with asbestos.
It's non-licensed work that tends to either confuse people, get misinterpreted or just plain ignored.
Both types of non-licensed work still need trained & competent people, using the correct methods, control measures and equipment, holding adequate insurance and knowing how to dispose of waste correctly.
Just think about the man arriving in a van, dressed in jeans & t-shirt, ripping down your asbestos cement garage roof and chucking it in his van for cash. Hmmmm, does this comply with the law?! About as much as me reading a book about money and then deciding to sell my services as a 'Financial Advisor'.
Asbestos awareness training does not make anyone qualified or competent for any removal work.
If you think its expensive to hire a professional, wait until you hire an amateur.
If you need any help; just call us on 0191 377 0900