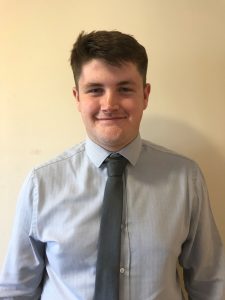 Hello, my name is Jamie I started my journey with Omega in June 2019 after short but influential 2 years in a joinery and landscaping.
I came across the opportunity to better myself and be part of the interesting yet delicate industry such as Asbestos and after my interview with Gary and Steve I was confident Omega was the right company for me to embark on my career with as a future surveyor.
My initial role was based of shadowing lead surveyors, learning and taking in the knowledge and experience that they withhold. In addition to this the office based side of my career has allowed me get a greater understanding of the trade and what it takes to be successful.
My short term aims are to achieve my P402 surveying qualification and progressing on my P403 & P404 consistently bettering myself as a person and surveyor.
The main goal is to keep progressing to become a Senior Consultant / Project Manager. I understand that will take many years of hard work and dedication. However, I can do so with help from the rest of the team.