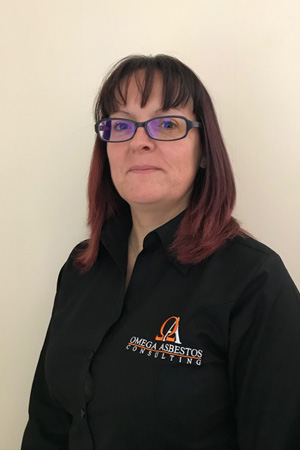 Upon completing a biology degree at St Andrews University in 2000 I gained lab experience by temping in an asbestos bulk analysis lab for a large organisation.  This lead me to easily choose asbestos as a career path and begin my training.  So, in 2001 I passed the S301 (written) allowing me to become a surveyor/analyst.
The workload involved, the formerly named Type 2 and Type 3 surveys on a range of domestic, commercial and industrial properties, and all air monitoring types from personals, leak testing, backgrounds, reassurances and 4-stage clearances.
In 2003 I moved company and within 6 months I took over the role as Scotland Regional Manager.  During my time here, I gained the P402, P405 and the S301 CCP.
This position allowed me to grow the office with a new client-base and provide consultancy for a variety of businesses, and therefore increase staff numbers within Scotland.
Following a company takeover, I attained the same position with my previous employer and again set up an office with an already extensive client-base.  After ten years I now have the opportunity to join Omega.
The enthusiasm and support from Gary and his team to provide clients with the full range of consultancy services means I am very excited about this new role and the challenges ahead.