YOUR DEDICATED ASBESTOS COMPLIANCE TEAM
Omega was born of frustration of an industry becoming too focussed on inflating prices whilst sacrificing quality and customer care.  We are committed to changing this.  
Omega are different.
We pride ourselves on providing an honest, reliable and great service.
We keep it simple, no nonsense and stress free.
We believe in a fair price for a great job done right, first time.
We make it easy to do business with us and hope you find it an easy decision to make.
Your local supplier providing national coverage; we provide:
Asbestos Surveys (all types and in all sectors)
Asbestos Sampling & Testing
Asbestos Training
Asbestos Compliance Audits
Asbestos Management Plans and Policies
Asbestos Removal Audits
Air Testing / 4-Stage Clearance following Asbestos Removal
Asbestos Removal Tendering & Project Management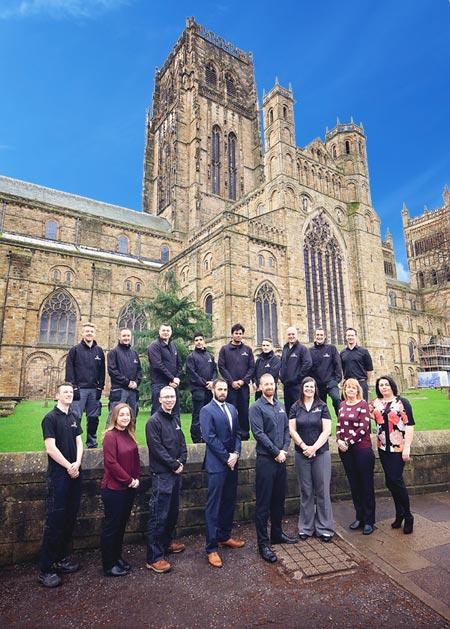 A brief history:
Omega Asbestos Consulting Ltd was established in June 2010 by our Managing Director, Gary McKendrick and then fellow Director, Richard Clarke.
After having spent 16 years with two previous consultancies, Gary's desire for industry change was formed. A desire to make an impact and create a legacy, to build a brand, a team of people delivery the results needed to make a difference and set the bar so much higher, to be world leaders.
The business was initially based in Northallerton, North Yorkshire until early 2015 when we re-located our head office to larger premises in Durham.  In 2015, we branched into Scotland and also started to build our regional presence throughout the UK.
In 2015, Steve Hubery became a shareholding Director, a fine reward for a key man in our growth and results.
2015 also saw a pivotal growth period and we served national clients and grew from a team of 10 to 20 people.
More recently, in March 2019, Craig Johnston became a shareholding Director as Operations Director.
With our new Board of Directors in Gary. Steve and Craig, we continue to make a difference; our people, our brand, our results, our experience is leading the way forward and attracting more people and clients who share our vision.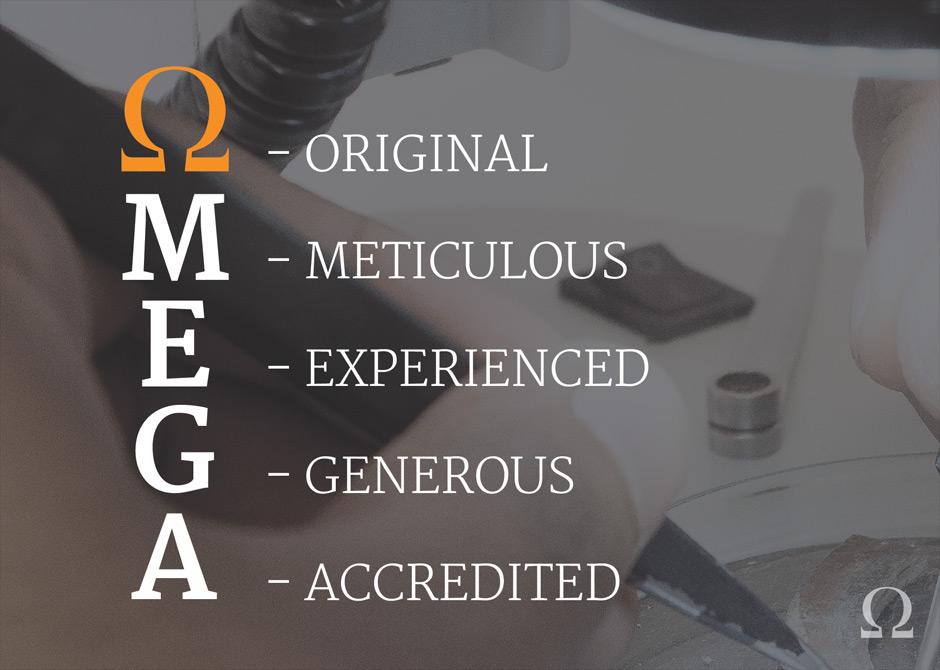 OUR VISION AND VALUES
Our Vision:
We are the most trusted brand of experts in asbestos consultancy
We improve standards, we raise the bar, we are leaders
We make a positive impact and help save lives
We are a company that works for everyone
Our Values:
A = Accuracy
B = Belonging
C = Communication
D = Development 
E = Experience
Accuracy – we work with personal pride, professionalism, attention to detail and with habitual standards of excellence.
Belonging – we are a team, a company of people who believe in what we're creating. We are a family who each play a vital part and together we are stronger than our individual parts.  We support each other, our clients, our suppliers and our community. 
Communication – we talk, we listen, we pursue understanding, clarity and direction. We are open, honest, friendly and respectful. We seek feedback and understand both compliments and criticism are vital for learning.  
Development – we always improve and drive change through the development of our people, our processes and our results. We understand innovation and evolution are natural.   We have a high-performing culture but also understand we can always do better.   
Experience – we create and deliver a positive memorable experience for all at every touchpoint; for ourselves, our clients, our suppliers and our community. We give a warm welcome, solve a problem well and bid a fond farewell until the next time.  We feel good and leave our clients feeling good.         
If we should ever fall out of alignment with our values, then we stop, review and make decisions to re-align and move forward which means we've learned, we're wiser, we're better and we're back on track.      
QUALITY, DELIVERY AND VALUE
We protect you, your building users' safety, and your reputation. 
We ensure our clients make progress and they get a good Return On Investment in us. 
We aim to be our clients preferred supplier for all their asbestos compliance needs. We will solve your problems, take away the headache and give you back your precious time. Protecting you and your people.
We adhere to the 3 key principles of Quality, Delivery and Value.
We provide an excellent level of technical expertise in a friendly down-to-earth manner. A swift response to all your needs with quick analysis and report delivery.
We ensure customer satisfaction throughout and crucially, deliver it at a fair price. This is a partnership, a mutually beneficial relationship. We serve each other well.  
Our 'USP' is not to be the cheapest; cheap means sacrificing quality and care. We let others do cheap. An 8hr job cannot be delivered for a 4hr price without sacrifices. Our Clients understand this.  
WHERE WE WORK:
We believe distance is no object and no job is too small. Asbestos can be in any building constructed before the year 2000 so we routinely work in Domestic, Commercial or Industrial buildings across the UK and ROI.
Our clients range from the private homeowner or small business with 1 property; to housing associations, local authorities, NHS Trusts and 'blue chip' companies in retail, banking and manufacturing whom have 100's of nationwide sites.
Our Durham head office provides efficient coverage of the North East and its surrounding regions. Whilst our Scottish office allows us to provide our services to a growing client base 'up North'.
Other strategically located satellite offices and home based staff further enables us to offer national coverage in the UK and ROI. We also work outside the UK when needed.
EMAIL
info@omega-asbestos.co.uk
HEAD OFFICE
Wellsprings Business Centre | Durham Road West | Bowburn | Durham | DH6 5AU
SCOTLAND OFFICE
Watson Place | Dunfermline | Fife | KY12 0DT
LONDON OFFICE
Suite 1 | 5 Percy Street | London | W1T 1DG
HEAD OFFICE
Wellspings Business Centre
Durham Road West
Bowburn
Durham
DH6 5AU
SCOTLAND OFFICE
Watson Place
Dunfermline, KY12 0DT
LONDON OFFICE
Suite 1
5 Percy Street
London
W1T 1DG