Have an unexpected visit from the HSE? Need all your records to hand at short notice? Hard copies in that safe but hard to find place? No problem!
Our 'Vault' allows you to store all your asbestos compliance records securely online, so that at any time you can quickly and easily find those all important documents that you, your auditors, or your site visitors need.
This is available to all current and future customers at NO EXTRA COST.
Just another way OMEGA takes the stress out of asbestos compliance.
The 'Omega Vault'. Your No1 tool for pro-actively managing your asbestos records.
Our Vault offers secure online document storage for everyone; whether you have a single property or a multiple sites across the UK; our asbestos management software is designed to help you fulfill your duties under the Control of Asbestos Regulations 2012.
Regulation 4: the duty to manage asbestos requires the "dutyholder" to:
"Provide information on the location and condition of the materials to anyone who is liable to work on or disturb them."
Our system uses a simple traffic light system to provide a instant overview of your sites and which reports are in date (green), within 30days of expiration (amber) or expired (red). This system pro-actively instigates the need for annual re-inspections, refresher training and review of your management plan effectiveness.
You can securely access your asbestos records 24/7 from any PC/laptop, tablet or smartphone with internet access.  Furthermore if you need to provide a report to a 3rd party, there is a quick and easy link to email any report to anyone. So your plumber, builder, electrician, shop-fitter etc has no excuses for not having access to your asbestos records.
Our extensive document search facility allows you to retrieve the information you need easily and quickly.
Our asbestos management system stores your:
Management Survey Reports
Refurbishment/Demolition Survey Reports
Re-inspection Survey Reports
Ad-hoc Sampling & Testing Reports
Training Records – Internal staff & External contractors
Removal Records: RAMS, Notifications, Waste Notes, Smoke Test Certificates, Air Testing/Clearance Certificates
Management Plans
GAP Analysis Forms
Site Audits
There is also an 'Archive' area to store archived / historic reports which may be many years old and were carried out by different suppliers. It is important to retain all records to evidence a complete timeline of events and all your efforts made to manage your asbestos over the years.
Every client gets one user account free of charge and we shall upload all reports carried out by Omega.
There will be charges associated with additional users and/or Omega having to upload multiple historic reports.
We offer telephone support and can also deliver user training on site if required.
For more information please contact info@omega-asbestos.co.uk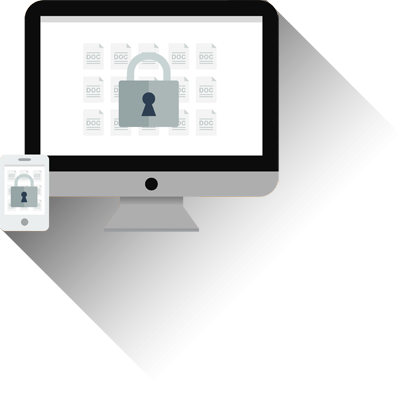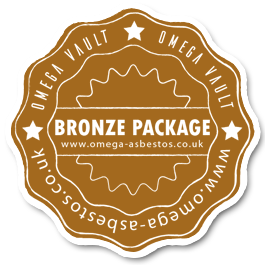 Bronze Package
Free for all Omega Clients
Up to 3 users
Our reports uploaded
Non managed account – client must monitor traffic lights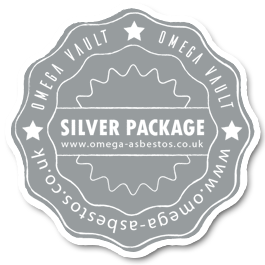 Silver Package
Starts from £1200 per year
Up to 10 users
Our reports uploaded plus any historic data the client may have
Managed account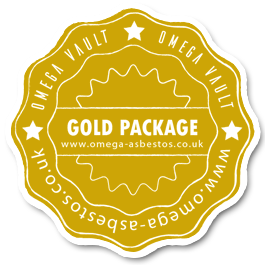 Gold Package
Starts from £2000 per year
25 users
All reports uploaded plus any others
Fully Managed account including online ACM Register
Annual policy review
Annual refresher training session
Wellsprings Business Centre, Durham Road West,
Bowburn, Durham DH6 5AU
TEL: 0191 377 0900    EMAIL: info@omega-asbestos.co.uk
AYE House
Admiralty Park
Dunfermline
Fife  KY11 2YW
Office 7
35-37 Ludgate Hill
London  EC4M 7JN