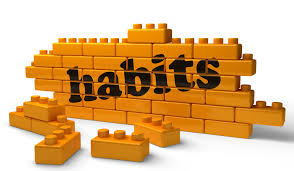 One of my favourite books is Stephen Covey's 'The 7 Habits of Highly Effective People'.
I often remind myself of the 7 habits and reflect on the areas where I need to put more effort in.
And being a geeky asbestos loser, it inspired my "7 habits of highly effective asbestos management".
These 7 very simple steps will ensure your safety and compliance:
1. Have a Management Survey carried out and produce an Asbestos Master Register
2. Review risk scores and recommended remedial actions for each ACM and carry out any appropriate works to reduce or remove a risk
3. Roll out asbestos training tailored to suit your audience / roles (remembering to consider site visitors/trades/contractors)
4. Annually, carry out a Reinspection Survey, Refresher Training and a review of your effectiveness at managing asbestos
5. Ensure all planned and reactive works have a suitable risk assessment for the presence of ACMs and that Refurb/Demo surveys are carried out where required
6. Maintain your Master Register ensuring its kept up to date following any remedial works and/or any additional ACMs found
7. Ensure all of the above and more is covered in your Asbestos Management Policy & Procedures.
You can't go far off track if you follow these habits – agreed?
If you feel your plan or lack of, is making your life harder than it needs to be, then reach out and we'll help bridge any gaps the Omega way. Then help you stay compliant because its no fun playing catch-up all the time.
Our principles work, if you work said principles.
Lastly, if you're wondering, or need a reminder about the 7 habits for people, they are:
1.      Be Proactive
2.      Begin with the End in Mind
3.      Put First Things First
4.      Think Win-Win
5.      Seek First to Understand, Then to Be Understood
6.      Synergize
7.      Sharpen the Saw
Google it to find a summary of the book; it's well worth reading and living the principles.
Speak soon
Gary
Head of Habits